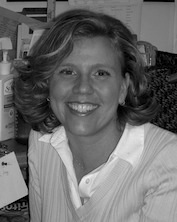 Beth Bergquist
Executive Director
Beth has been a part of Hillcrest Kids since 1996 starting out as a teacher, then as Program Coordinator, and Site Director. Beth has always been an integral part of our Hillcrest Kids staff.
She spends time accepting schedule requests from families and figuring out the right group for your child when enrolling.  Facility tours, orientations and keeping up to date on Washington State licensing codes are just a few of the other things to which Beth attends.  In the midst of her busy schedule, she still finds time to visit classrooms and teachers and imparts valuable wisdom and guidance to all staff.  Beth has a B.A. from Western Washington University in Human Services.
Beth is such a special part of Hillcrest Kids.  She brings so much energy to her job and is constantly going above and beyond leading us in excellence.  We are so lucky to have Beth!
Teacher Ben has been a part of Hillcrest Kids since 2004.  He has been in various roles such as volunteer, break teacher, School Age Program Coordinator and is now the Site Director.
Ben spends his time making sure our school facility runs smoothly and loves developing relationships with all of the kids that come through our doors.  He enjoys fostering positive and healthy relationships between the kids and the staff!
Ben is a graduate of WWU with a major in Human Services with minors in Psychology and Music.  Some of the best things about being at Hillcrest Kids for Ben are being a part of something big!  He believes kids' lives are important and loves watching them grow in their individual strengths.  While not at work, Ben enjoys spending time with his wife, Sarah, pretending to be a master chef, and street performing as a juggler.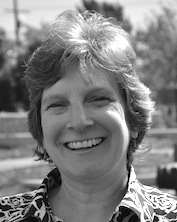 Meg Brotnov
Office Administrator
Our Office Administrator is Meg Brotnov.  Meg has been a part of our team since 1996, keeping the office running smoothly.  She maintains our student files and staff files, prepares the montly tuition bill, and is usually the first voice you'll hear when you call Hillcrest Kids.
Meg brings a smile to the day and is always available to help out with kids, parents and teachers.  She and her husband Mort have two grown sons Marcus and Matthew.  Meg has a B.A. in Multiple Disciplines of the Social Sciences from Trinity Western University with a Human Services Certificate.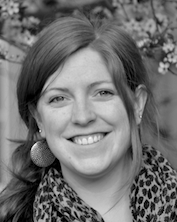 Megan Mailhot
School Age & Afternoon Program Coordinator
Teacher Megan has been at Hillcrest Kids since January 2012. She began by teaching our Preschool groups, and working as a substitute to help meet our staffing needs.  In June of 2013, Megan transitioned into the School Age Program Coordinator role and is now overseeing the staff, crazy fun activities, class schedules, and enrollment for our older friends.
Megan has a B.A. in Elementary Education from WWU and has worked in several different youth and kids programs in Whatcom County including Ray of Hope and Royal Family Kids Camp. She enjoys gardening, art and craft projects, and spending time with her husband, family, and friends.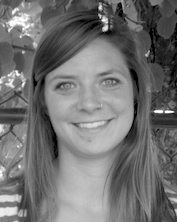 Sierra Rivers
Summer School Age Program Coordinator
Teacher Sierra started working with us in 2014 as a PreK teacher. She has since worked as lead and substitute teacher in our Preschool and School Age groups.  This summer, she will be our School Age Program Coordinator, supervising our awesome summer staff and planning crazy and messy games and activities.
Sierra graduated from University of Washington with a B.A. in Sociology and a Minor in Spanish and has begun pursuing her Master in Elementary Education. Sierra finds her joy in life by working with kids of all ages, as a soccer coach, mentor, or volunteer. She enjoys traveling, hiking, playing soccer, crafting, and reading nerdy education books. You might see her outside of Hillcrest at the Sportsplex, working at Pepper Sisters, or running the many trail around Whatcom county.
Mikki is our Office Assistant in the afternoon.  You might see her helping out a class by reading books, singing songs, helping walk kids down the hallway, answering the telephone and answering questions you might have in the office.  She keeps the school moving with a smile.
Mikki graduated from WWU with a BA in English Literature. She enjoys reading, meeting new people, good coffee, kayaking, being with friends, and lots of other things too. It is her absolute favorite thing to talk to the kids and hear all the funny things they have to say. Mikki loves being part of the HK family and is eager to assist you and your child.  We are thrilled and blessed to have Mikki on our team.