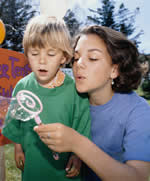 If you love children and want to be a positive influence on their lives then consider employment with Hillcrest Kids.
We are always accepting applications at Hillcrest Kids, so please feel free to stop by our office and fill one out at 1400 Larrabee Ave. in Bellingham. You can also print an application here!

Hillcrest Kids has the following job openings:
Substitute Teachers – Works well with a flexible schedule as this teacher fills in for staff who are sick or on vacation.
Lead Teachers – Part-time positions that combine planning and implementing lessons, caregiving, and light cleaning.
Things to know if you get hired:
New hires are required to pay for and complete a Portable Background Check via the Department of Early Learning's online database called MERIT. If your situation requires fingerprinting, this cost is also the your responsibility. This step must be complete before you can work. Portable Background Checks expire every 3 years.
It is also the employee's responsibility to keep the following tests and certifications current and on file:
TB Test (before working)
Portable Background Check (before working, see above)
STARS continued professional training (within 6 months of hire date)