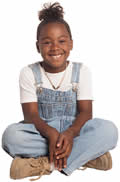 Registering your child for a class at Hillcrest Kids is easy. Just follow these three steps:
Choose the age appropriate program for your child.
Submit an online Schedule Request Form with your preferences:
General Request Form
School Age Request Form
One of our staff will contact you to finalize registration.
Important Registration Information
Please note that registration is not complete until you have received notification from Hillcrest Kids via phone or mail. Submission of a Schedule Request Form does not guarantee registration. However, we will do our best to fulfill your request. Thank you for your patience.
The Hillcrest Kids Staff